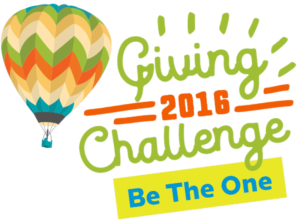 You can be the one to help make our organization a bigger success.
The 2016 Sarasota Community Foundation Giving Challenge commences on Tuesday, September 20, 2016, and Florida Veterans for Common Sense Fund Inc., is a Giving Partner with the Community Foundation.
The Giving Challenge starts at noon on the 20th and continues for 24 hours only. You can donate online at: https://givingpartnerchallenge.org/npo/florida-veterans-for-common-sense-fund-inc (The donate tab will not be live until noon on the 20th).
This year we are focusing on two projects: Green Path Veterans and Friends Urban Farm Project and The Women's Veteran Conference scheduled for Spring 2017.
The Giving Challenge gives you the opportunity to donate to these terrific projects. Your donation will have a big impact because the Patterson Foundation will match your donations up to $100, 1:1 for previous donors to our outfit, and 2:1 for all new donors to Florida Veterans for Common Sense Fund, Inc.
We are striving to set a record the number of new donors. You can help us make our goal.
Our mission is to assist veterans and their families. We are doing so by providing employment opportunities and training to veterans while we build stronger and more dynamic communities.
Please show your support. Participate with us in the Giving Challenge.