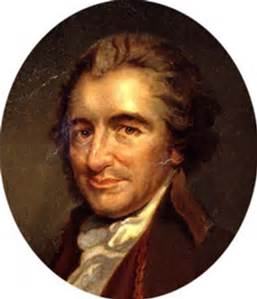 The Florida Veterans For Common Sense will hold their annual Thomas Paine Birthday Celebration at the RENAISSANCE ON 9TH – 1816 9th St. W.,  BRADENTON, FL., Saturday SATURDAY, JANUARY 28, 2017, 6:00 – 9:30.
Buy Your Tickets Now!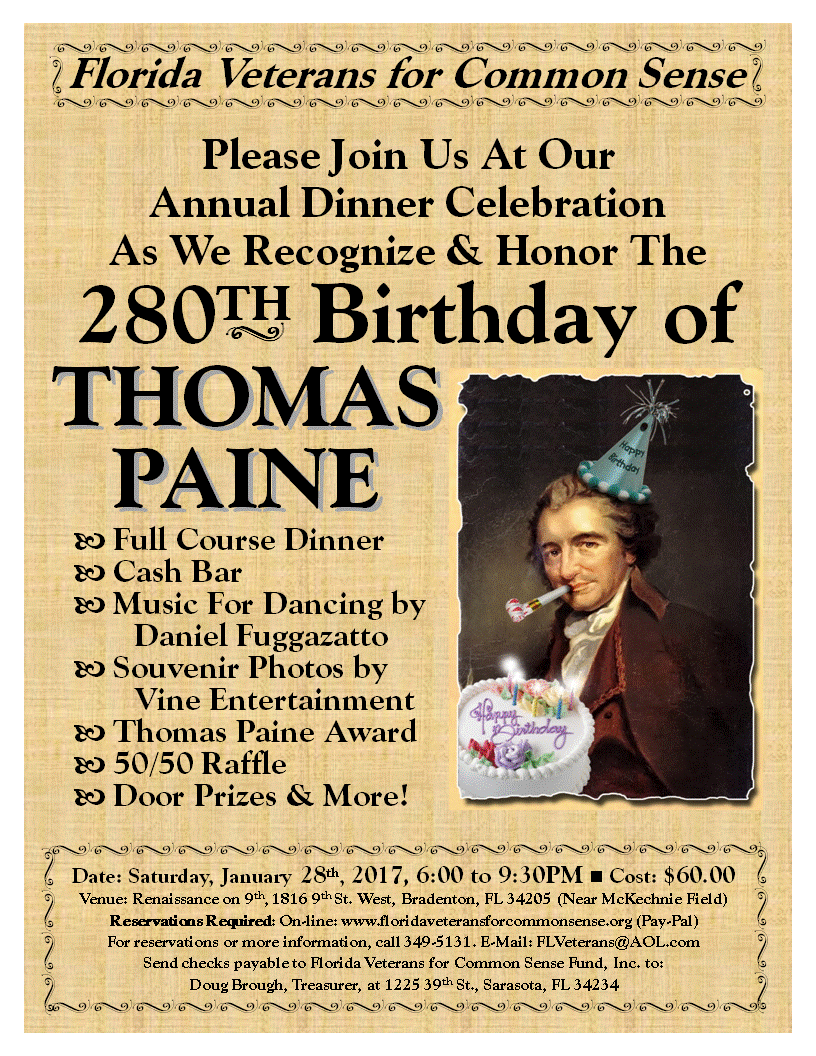 We celebrate the life of Thomas Paine, who in wrote a pamphlet in 1776 titled "Common Sense", which turned the rebellion in the colonies  into a War of Independence against England. The ideals in "Common Sense" powered the Declaration of Independence which was written six months later.
In the winter of 1776, when General Washington's rebel army was chased by the British across New Jersey and into Pennsylvania, where they camped for the winter, beaten and in disarray, he asked Paine to write something to inspire them. Paine wrote his first Crisis Paper, which starts with "These are the times that try men's souls…" The effect of these words on that ragtag army re-instilled the will to fight, and the next night they went back over that frozen Delaware river, attacked the redcoats and won a succession of victories. Paine later wrote other brilliant articles concerning the birth of our country, and is considered the Godfather of Social Security.
Full Course Served Dinner
Music by Daniel Fuggazatto
Dancing, cash bar
Individual Souvenir Photos
2016 Thomas Paine Award
Door Prizes .. and More!
The public is invited and tickets may be purchased for $60 per person online at http://floridaveteransforcommonsense.org or http://floridaveteransforcommonsensefund.org/.